2016 Junior Finals.
The Junior Section held their Finals Day on Sunday 21st August.
Junior Championship semi-finals - Ethan Melville v Cameron Stewart and Matthew Carroll v Greg Carroll.
Cameron and Greg were the Runners Up and the winners were Ethan and Matthew who will play their final during the Club Finals Weekend.
The final of the Primary Age Championship was also played - Callum Wood
v Ewan Adamson
Callum was the Runner Up and the Winner was Ewan.
Junior triples - The Runners Up were Cameron, Greg and Callum
and the Winners were Matthew, Ethan and Ewan. Ewan is not in the photo
as he had to leave early to play football.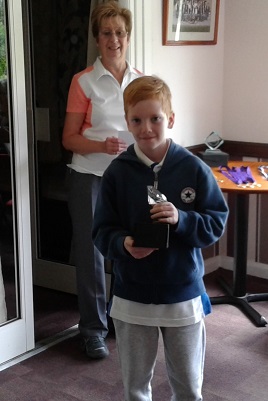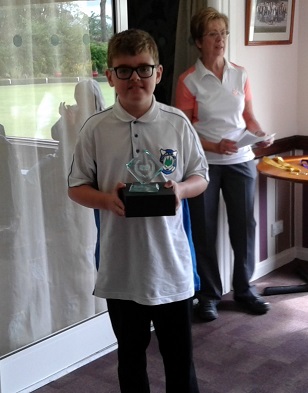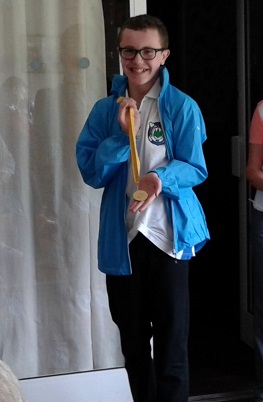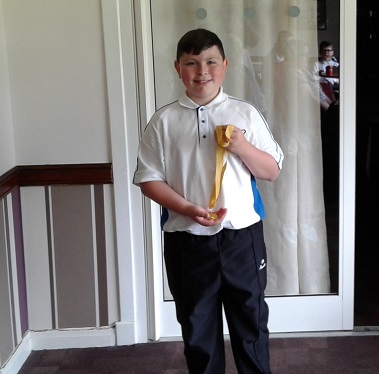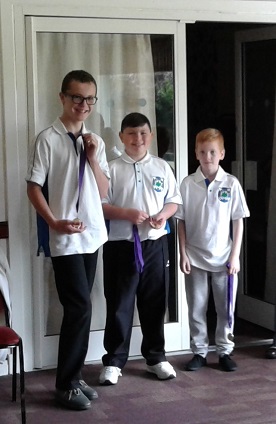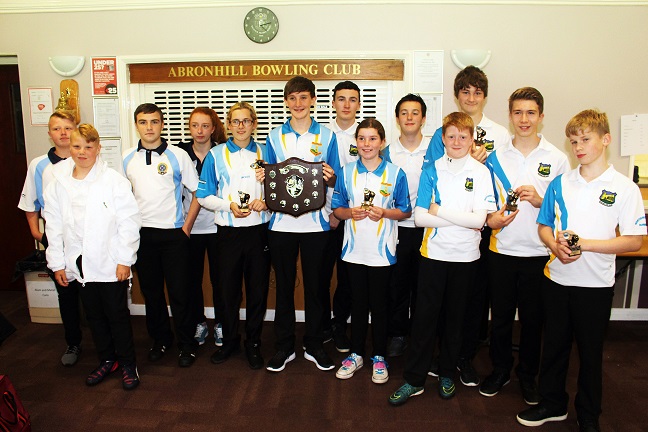 The Club held its' annual Junior Triples Tournament on 17th July,with 12 Teams from Central West League and 3 from Glasgow participating.
Shown above are the beaten semi-finalists North British and Dunblane 1 together with runners-up Dunblane 2 and Winners Causewayhead.
Congratulations to everyone who took part and to all who helped organise the day.